Regular price
$ 3,798.00
Sale price
$ 1,899.00
Unit price
per
Sale
Sold out
Make Money + Be the Life of the Party

 + Go Viral! 🥳
Experience the Hottest 🔥🔥 Product on the market that is guaranteed to make any party or event a huge Hit!
The Socialite Fully Automatic 360 Photo Booth is extremely easy to setup and transport so you can be in and out of your party or event
with
in minutes.
You can Rent Your Booth out at Parties, Events, Weddings etc. at either an hourly rate or charge per spin.

Make your money back in only 2 to 3 events! The average rental for a Socialite 360 Photo Booths is approximately $500 per hour!  🤑
(1) Three hour rental = $500 x 3 hours = $1500 bucks

Just rent it twice in one month and it's Fully Paid Off with a Nice Profit! : 3 x $1500 = $4500!  💰💰💰
Easily generate a 6 Figure income per year if you have 2 Booths with the following Formula:
If you rent out 2 of your 360 photo booths (3 hour rentals each one) booked every weekend you will make approximately $12k per month. 

Multiply $12k times 12 Months =  $144,000 Per Year! 💰💰💰


  
Make Money AND Create Unforgettable Video & Events! 🥳
What You Get With Your Purchase:
✅ Included Heavy Duty Stage Platform Size of Your Choice a with Fully Automatic Electric Powered Spinning Mast ($4000 Value)
✅ FREE Flight Case! Solid Heavy Duty Rolling Flight Case to Protect Your Investment for Years ($500 Value)
✅ FREE Shipping! Delivered to your door in 3-7 days ($200 Value)
✅ FREE 14" Socialite Ring Light with Phone Holder to Capture Every Moment with Perfect Lighting ($150 Value)
✅ FREE iPad Mount! So you can shoot twice the content at the Same Time ($50 Value)
✅ 3 FREE Remotes to Control the Spinning Ring Light Safely and Easily and a Light Control Remote ($200 Value)
✅ 2 FREE Photo Booth Props with Masks and Funny Sayings For your Party Animals! 🥳 ($50 Value)
✅ Free Support with the latest PDFs and Information to help you Succeed!
✅ INCLUDES One Full Year Unconditional Warranty on Parts and Equipment
✅ Buy Now, Pay Later with Sezzle Financing Details are during Checkout, Break up payments into 4 easy Payments!
Real Life Case Study: David
💰 Meet David from San Bernardino, he purchased his 360 Photo booth and in just starting out, made $7,008 in 360 Photo Booth Rentals in his First 30 Days!
💰 Just At that rate he was on track to make $84,096 in a very short time and that is Almost ALL Profit!
💰 His biggest problem at the time was that he Wished he had ANOTHER 360 Photo Booth because he was Double Booked and missing out on Even More rentals!
💰 Now, with a second booth and a part time helper, he is now easily on track to do over $100,000 in sales in just his first year!
The Socialite 360 Photo Booth Selfie Video is Perfect for Parties, Weddings and Special Events!
Its a Solid Stage Platform with a Spinning Ring Light and Camera Phone that rotates around and captures unforgettable Video shots. Its a Huge hit at any venue or event start your very own 360 Photo Booth Rental Business.
Have Your Party Animals Star in their very Own 360 View Music Video. Record every moment while the phone camera spins around capturing every angle of fun!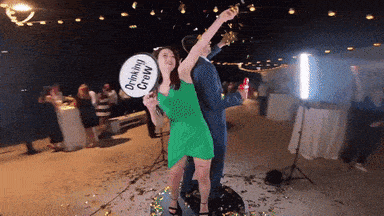 Who Would Like to Rent a 360 Photo Booth? 
For Once in a Lifetime Events:
✅ 

Engagement Parties

✅ 

Weddings & Wedding Showers

✅ 

Bar Mitzvahs

✅ 

Gender Reveal Parties

✅ 

Proms & Sweet Sixteen Parties

✅ 

Wedding Anniversaries

✅ 

Holiday & Christmas Parties
For Corporate Events:
✅ 

Grand Openings

✅ 

Red Carpet Award Events

✅ 

Christmas Parties

✅ 

Trade Shows

✅ 

Conferences

✅ 

Team Building events

✅ 

Marketing Events

✅ 

Promotional Events

✅ 

Product Launches

✅ 

Galas And Black-Tie Events

✅ 

Venues with Exhibition Halls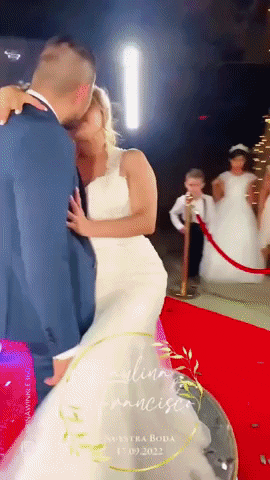 How Does it function?

When you attach your iPad or iPhone to the ring light, it is electric powered and spins around you while shooting a 360-degree video. It comes with 2 remotes and can spin in forward or reverse to capture a variety of shots

How Many People can stand on it at one time? We have Multiple Sizes Available!

27" Diameter / 68cm (holds 1-2 Persons, total max weight 551 Lbs. / 250kg) 
32" dimeter / 80cm (holds 1-3 Persons, total max weight 771 Lbs. / 350kg )
39" dimeter / 100cm (holds 1-5 Persons, total max weight 992 Lbs. / 450kg)
45" Diameter / 115cm (holds 1-7 Persons, total max weight 1212 Lbs. / 550kg)
 Made of Heavy Duty, all steel & aluminum construction for years of use!

Featuring:
1. Slow and high speed quiet rotation
2. Mounted LED Multicolored light strip for more fun!
3. Rolling flight case for Easy setup & transportation
4. Adjustable legs to make it Extremely stable and safe
5. Quick set up and Tear Down with no tools, in and out at an event within minutes.
6. Remotes to control the  rotation, speed, and flashing lights / brightness
360 photo booth  includes:


Rolling Hard Shell Flight case

Standard Base Platform with adjustable stability legs

12 inch USB ring light

1 Adjustable Spinning Arm

RGB multicolored LED Strip light around base

2 Phone Holders,  DSLR camera, mount  GoPro and iPad Mounts

3 remote controls

AC/DC Wall Plug with cable

1 year warranty

(Notes: *Does not include batteries, iPhone, iPad, Camera, or GoPro)

(This Item is Shipped Freight which takes approximately 3-8 Business Days and requires a Signature during Delivery)

Included Bonuses 
Bonus 2 sets of Party Props for your Party Animals!
Bonus eBook! How to Start a Highly Profitable 360 Photo Booth Business in 30 Days! 

Why should you buy from Us?

Socialite created the Original Ring Light Kit on Feb 14, 2016 and have sold over 100,000 Socialites to happy customers. Being Awarded the most innovative ring light has been a great honor ( but has its copycats lol) Our dedication for quality and pleasing customers has always been our mission!
Use Our Buy Now, Pay Later option with Sezzle in during checkout that splits your payments up into 4 easy monthly instalments. You can literally have this machine pay for itself!    
Quick Video on What to expect and How to Set it up (2 Person Version): 

Share
View full details
Free Shipping

Fast and Free Shipping within the US Lower 48 States. Delivered to your Door within 2-7 business days!

Hassle-Free Exchanges

No Hassle 30 Days Love it or Your Money Back Return Policy!