The way of the world is now Zoom, FaceTime, Skype, and similar programs BUT people are forgetting to set the scene where they are going to be, AND light the picture. So, we're going to properly show you how to light up & set the scene where you'll be taking all of your Zoom, and online video chat meetings. 
1. What To Wear
First, you'll want to wear a contrasting color from the background you'll be sitting in front of. This will give your body dimension, definition, and make you stand out. However, if you are wearing dark colors in front of a dark background, with bad lighting you may just look like a creep. You don't want to blend in with the background because that can make it hard for others to see you.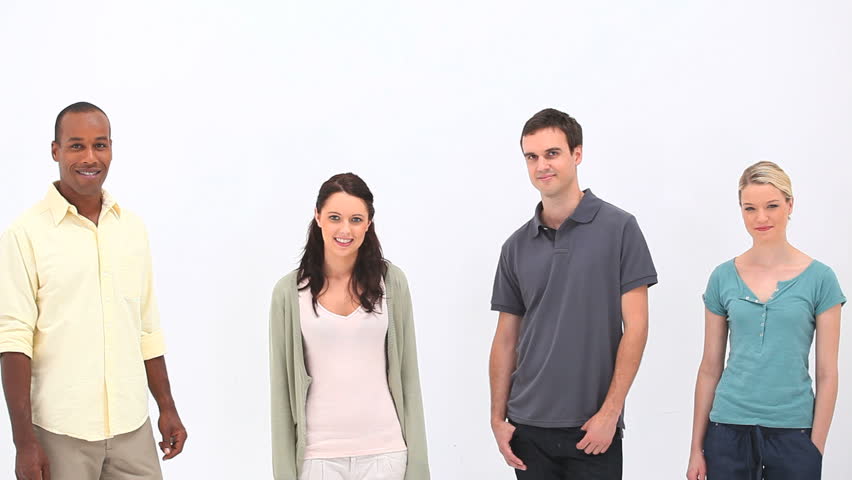 2. What Lighting To Use
We understand that not everyone has a large empty room in their house to setup as a studio or large standing lights they can move around. So, how can you still get the best lighting for your space? The key is to make sure that the strongest light source is in front of you. With that being said, if you have lights that you can put up in front of where your computer is, it'll drastically increase the amount of light that is on your face, making you shine a little brighter. 
Using Windows To Light Your Videos
This is the first way you can light your videos. Setup a table and your laptop in front of a large window or 2 small windows. (IT'S SO IMPORTANT TO FACE THE WINDOWS AS IF YOU WANTED TO LOOK OUTSIDE.) By using windows you'll have a nice amount of light shining onto your face. Since the window light is shining in, hitting your face your camera will concentrate on you and make sure the image isn't over exposed. (IF YOUR'RE BACK IS TOWARD THE WINDOW YOU WILL LOOK DARK, GRAINY, AND NO ONE WILL BE ABLE TO SEE YOU). Here are some images so you can see the difference.
 Above is what you want, below is what you don't want.
Using Artificial Light In Your Office
Starting with a desk lamp you may have laying around the house. Setup the lamp on your desk behind your computer screen, and take off the lamp shade, and increase the brightness on your laptop. Turning on the light will illuminate your face, making sure there is more light hitting your face. If your office has no windows, try to choose an area in the home that has more natural light to add to the video.
Amazing photos provided by @Celia_warner 
Check her Video Production skills out via her Instagram account! 😍
Also, if you don't have any desk lamps or night stand lamps, try out one of our clamp lights. These lights have 3 setting, and clamp to virtually anything from kitchen countertops, desks, night stands, outdoor working stations and more.
3. Background
Having a clean uncluttered background is the key to having an organized looking space. You don't have to be in front of a plain white background, you just have to have a clutter free, minimal space. This will help the other people on the call stay focused on you and not whats in your house!
4. Makeup & Hair
Having your hair & makeup done is a very important part of presence. Often times the camera picks up on our imperfections even more so than being in front of people. With that being said, using a little concealer, foundation, bronzer can only add to your appearance. Little tip; most of the time people will look at your eyes and lips so adding a little bit of mascara, and lipstick can really improve your look!
5. Distance From The Camera
YOU DON'T WANT TO BE A TALKING HEAD! In order to have some perspective, give your audience a wider view. Instead of being so close up on your face, go for the shoulders up view! Make sure you're not sweating your PJs of course when you do this. 
What are some things you're doing at home to customize your online video space? Leave a comment below!