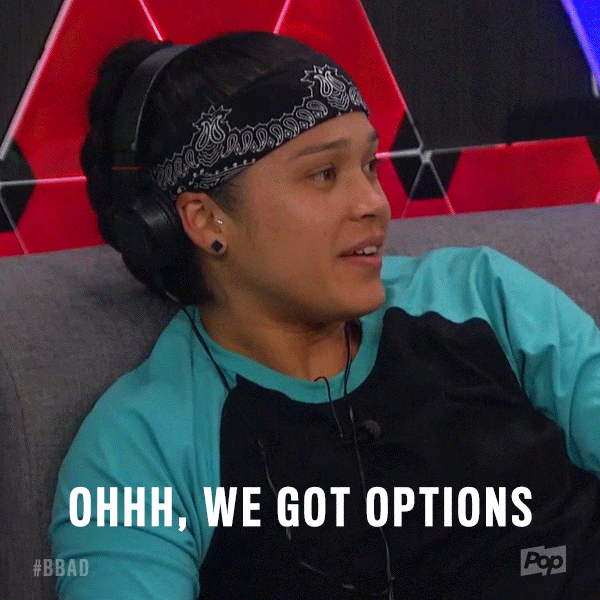 Many people are on the fence about buying a Socialite 360 Photo Booth. 
Here are the Top 10 Reasons (Pros) a person would buy a 360 Photo Booth: 
The Unique Experience: 360 photo booths offer a one of a kind unique and engaging experience for users and attendees, taking them to another level compared to older traditional photo booths.

Social media viral appeal: With social media being such a big part of our lives over the last 15 years, 360 photo booths create highly shareable photos and videos that generate highly viewed and engaged content online.

Personalized branding: Many 360 photo booths offer customizable branding options, which allows businesses to create a fully-branded experience for their attendees, to help create more buzz and repeat business.

Versatile: 360 Photo Booths can be used at a variety of events and occasions, including weddings, corporate events, trade shows, and venues.

Income generation: For businesses, 360 photo booths can be a great source of extra income generation through rentals, or pay by the spin.

Highly Engaging: The fun and interactive nature of 360 photo booths can help "break the ice" and increase social engagement with event attendees, even if they have never met before.

Networking or Future Marketing:  It is quite easy and natural to send an event attendee their finished videos via text or email which can be used for future networking or marketing.

Easy to use: Socialite 360 photo booths are designed to be very user-friendly and easy to set up, making them ideal for businesses and/or individuals with limited technical expertise.

High-quality Video: Combining with a newer iPhone or iPad, a 360 photo booths  produces high-quality images and 4k videos that are perfect for printing in the future or sharing online instantly.

Memorable Experiences: 360 photo booths can provide event attendees with a fun and memorable experience that they will remember and share for years to come.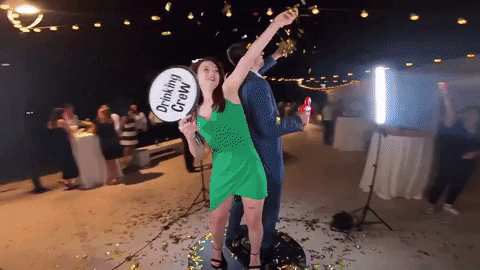 Here are the Top 10 Reasons (Cons) a person might not want to buy a 360 Photo Booth (and responses) : 
Cost: 360 photo booths can be more expensive than traditional photo booths, which might be a deterrent for some buyers. Response: Yes, they are more expensive than the older traditional booths, however, with Shop Pay payment plan an operator can have it start making money immediately with minimum upfront payment.  

Space: 360 photo booths can require more space than an older traditional photo booth, which may be a concern for some businesses or individuals with limited space. Response: Yes they can take up space, however, with the rolling included flight case the 360 Photo Booth can be made every all inclusive, compact and portable.

Technical knowledge: While many 360 photo booths are designed to be very user-friendly, they still require some technical expertise to set up and operate. Response: True, but shooting the video with a smartphone is the most technical aspect, and very easy to learn on YouTube in as little as 1 hour. 

Maintenance: Like any piece of equipment, 360 photo booths may require maintenance and new parts to keep them running smoothly. Response: Yes this is true at times, but Socialite 360 Photo Booths have the best support and warranty in the industry, going above and beyond customers expectations in customer service and assistance.

Limited use: Depending on the time of year and nature of your events, a 360 photo booth may only be needed for a limited time or at certain types of events. Response: Yes this is true at times, however Socialite sends newsletters on easy ways to get bookings and clients year round.

Competition: If 360 photo booths are becoming more and more common at events, it may be harder to stand out in the crowd.  Response: Possibly but not in the near future. There are an unlimited amount of weddings, events, and parties and there will always be clients. It is still a red hot market. 

Security: Depending on the type of data that the photo booth collects, there may be concerns around data security and privacy. Response: Not likely, 360 Photo Booths are used for fun and entertainment, not for spying.  

Integrating: If you already have existing event, traditional photo booth or equipment, it may be difficult to integrate a 360 photo booth into your current offerings. Response: To the contrary, Customers Love Options! The more new and modern products and offers you have, they will help keep your business fresh and thriving.

Skill level: Depending on the complexity of the photo booths, there may be a steep learning curve for users to be able to operate the equipment and manage. Response: To the contrary, Socialite 360 Photo Booths are made to be as simple and easy to use as possible, where a teenager could set it up and operate it with only the minimum instructions included. 

Return on investment: Depending on your business, it may be difficult to measure the return on investment of a 360 photo booth in terms of increased revenue or brand exposure. Response: To the contrary, 360 Photo Booths rental are a very simple and profitable business. Rental equipment is one of the more lucrative businesses in the US with minimum time and money invested. 
What do you think? Did we miss any? Comment Below!