(No It wasn't Dancing haha) In 6 Months (of taking tikTok Seriously), we were able to grow to a total of 249,500 followers, and these are the step-by-step instructions on exactly how we did it.
THE FLOP: 😣
Now, to be honest, we started our TikTok Channel way back in June 2019 and had ZERO idea of what we were doing. We posted a few promotions and product demonstration videos here and there that completely flopped, and got only a small amount of views and traffic to our website.
Then In the following couple years, we made a half-hearted attempt of posting occasionally and did not get much traction.
Then in August of 2022, it came down for us to make a Serious Decision about blowing our TikTok and getting it to grow! 🚀 
So what were the details of our EPIC Comeback? 💪 Here they are:
First Research! 🔎
After doing research and testing, by Nov 2022 we got our TikTok account to grow to 25,500 followers, not too bad, but still could do A LOT more.
We didn't have to do any dumb dancing or jumping around like fools, we just had to STAY IN OUR LANE which is Photography. More specifically teaching tips and tricks, poses for pictures, cool videography techniques, and trying to give as much value as possible to the viewer WITHOUT trying to sell them anything.
So #1 was to do Deep Research and find content creators with videos on TikTok and Instagram Reels that are in our niche that have over 1 Million views. This was the most critical part of the growth we were overlooking previously. Coming up with our own original ideas was not productive.
Viral content went viral for a reason, so we were either able to reach out to content creators to collaborate, curate the content, or recreate the viral content in our own way.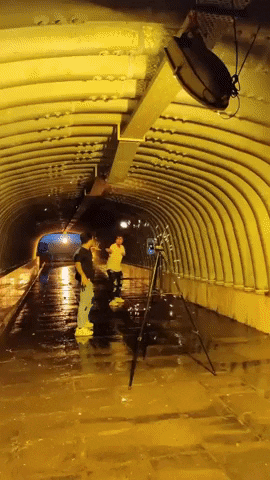 Second, Create a Catalog of Short Form Video Content 🗄️
Absolutely no need to get fancy with this part, we just uploaded 1 week's worth of short video (each under 30 seconds long) into our Google Drive. So 1 week is 7 days, times 3 pieces of content = 21 short videos per week in a Google Drive folder example folder named: May 14th- May 20th. 
Start the Daily Posting 3x per day (ugh)  🏋️‍♀️
Here is where it got a bit tedious. We added the Google Drive App to my iPhone and then I uploaded all 21 pieces of content every week into TikTok Drafts on Sunday, and then posted them throughout each day during the week. While it did work well this way, it did turn into a chore after a few months, especially because I was uploading the weekly content to TikTok, Instagram, YouTube and Facebook. 
Here is where we got the break, after testing EVERY single social media scheduling software out there (Later, Agorapluse, Hootsuite etc etc)  to help with the scheduling and posting, we found Metricool was able to fit our needs the absolute best for posting our videos on ALL social media channels, Instagram, Facebook, Twitter Pinterest, etc, all at one time. Analytics are helpful and best of all it was in a weekly format that we were already using. So big shoutout to Metricool for saving the day and my sanity!!! haha
Don't Forget the Trending Music! 🎵
Almost forgot, have you ever noticed TikToks Logo? It's a music note for a reason, we found out it's a critical part of videos going viral (even if it's in the background) because many viewers will like the song and go to look it up and be introduced to a ton of trending videos and will watch yours, sometimes just because of the music, so that helped us tremendously.
( Advanced Level Stuff ) Getting Help for Researching and Editing Videos 👩‍🔧
Doing all these Social Media tasks all on our own wasn't too bad in the beginning, but we quickly needed help the more tasks that needed to be done. After doing (even more) research I need to hire some Part Time help and then it turned into Full Time. We found hiring Virtual Assistants (aks VAs) in the Philippines to help manage all the video editing, curating, responding to emails, and scheduling absolutely invaluable.
Over the years (we started in 2016) We tried every single site out there (fiverr, upwork, etc, etc) , and after all of that, found that Onlinejobs.ph was the best for finding and hiring talent. It is actually our #1 go-to site for great talent. 
So the Final results?  📈
From Posting Videos on TikTok From Nov 2022 to May 2023 we went from 25,500 followers to currently 275,600 followers in just 6 short months, not too bad! The big takeaway are posting Viral content 3x per day pays off!
Hope this was helpful! If you have any questions or comments let us know down below!
 ps Also if you need any equipment, tripods, lighting, remotes etc to help you create content check out our newest selection here.